2020
Rijksakademie, Amsterdam, The Netherlands
Symposium
Conceptual development
Curated by Ola Hassanain, supported by The Prince Claus Fund & Creative Industries Fund NL



︎

full

mentorship programme description here

African cities are the fastest urbanising spaces in the world. They host the youngest populations and are sites of new financial channels, ecologies, and spaces. We see these conditions as forms of futurity, where further reinscriptions of Africa as a global capital take place. By extension, reconstitutions of Urbanity. However, in this context a young population of Africans embodies the future as present.

Beyonding Urbanity is a two-part symposium bringing together different perspectives, practices, and forms of expression of artists, designers, architects, and researchers from Egypt, Rwanda, Nigeria, Algeria, South Africa, Ethiopia, Uganda, and the African diasporas. Through conversation we create a constellation of remembrances, entanglements, concerns, pauses, prompts and offerings of imagination that are centered in cultivating a symbiotic relation to different forms of expression that reconstitute urbanity. In two panels, the participants reflect on the human and non-human ecologies that are 'vital' to the process of erecting buildings, and to organising, designing, resisting, and growing our cities.

This symposium brings together the participants of the Building Beyond Mentorship Programme with the students from the Blacker Blackness Programme at the Sandberg Instituut. Building Beyond is an alternative educational programme that invites 12 creatives from the African continent to reimage the future of African cities through design and creative problem solving, guided by three mentors, experts in architecture, art and design: artist, architect, critical space practitioner from Sudan, Ola Hassanain; architect, anthropologist and tech entrepreneur from Togo, Sénamé Koffi Agbodjinou; architectural researcher, designer and performer from South Africa, Khensani Jurczok-de Klerk.

This symposium collaboration was initiated by Rijksakademie resident Ola Hassanain, who together with Khensani Jurczok-de Klerk moderated the panels.





Symposium: Beyonding Urbanity from Rijksakademie on Vimeo.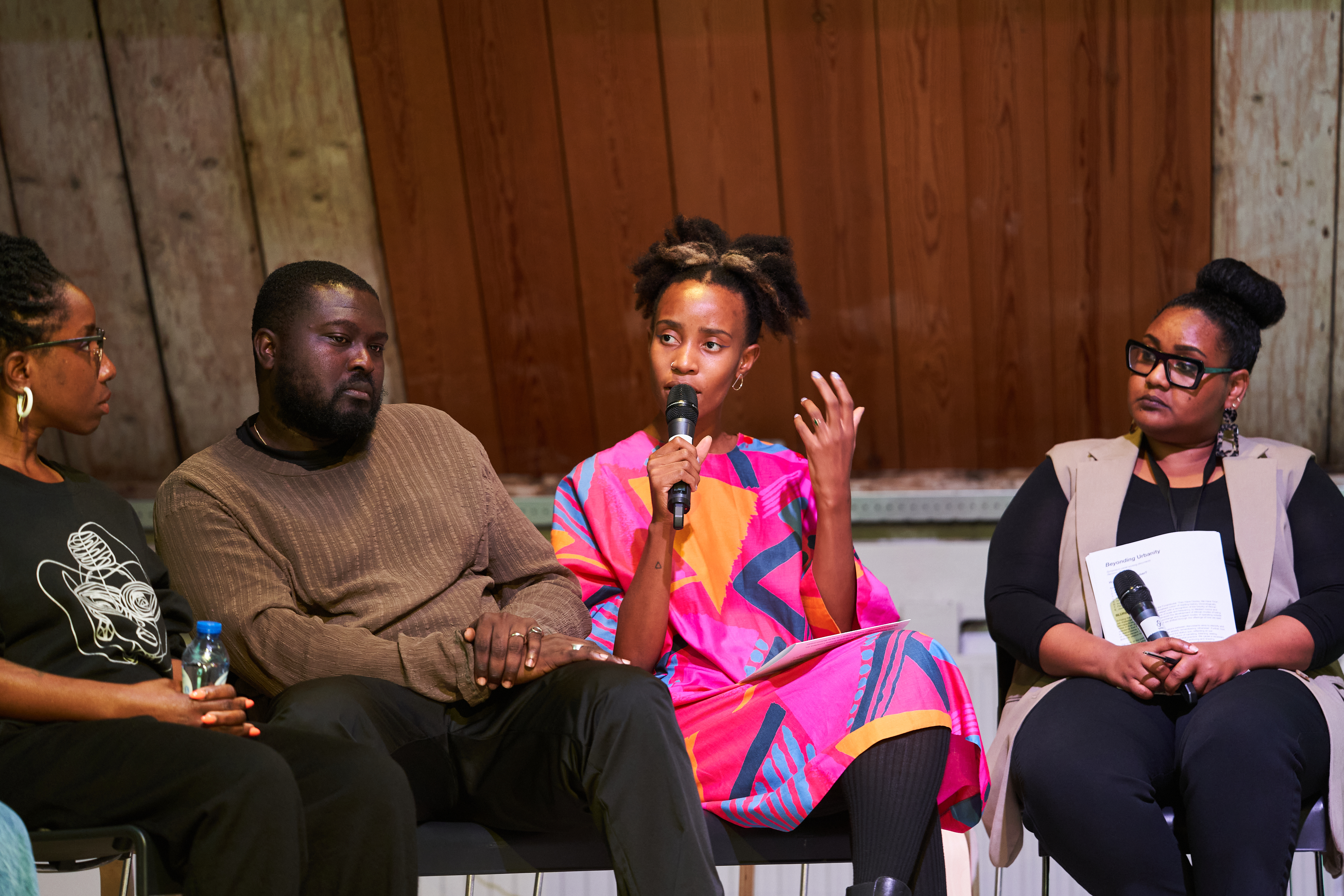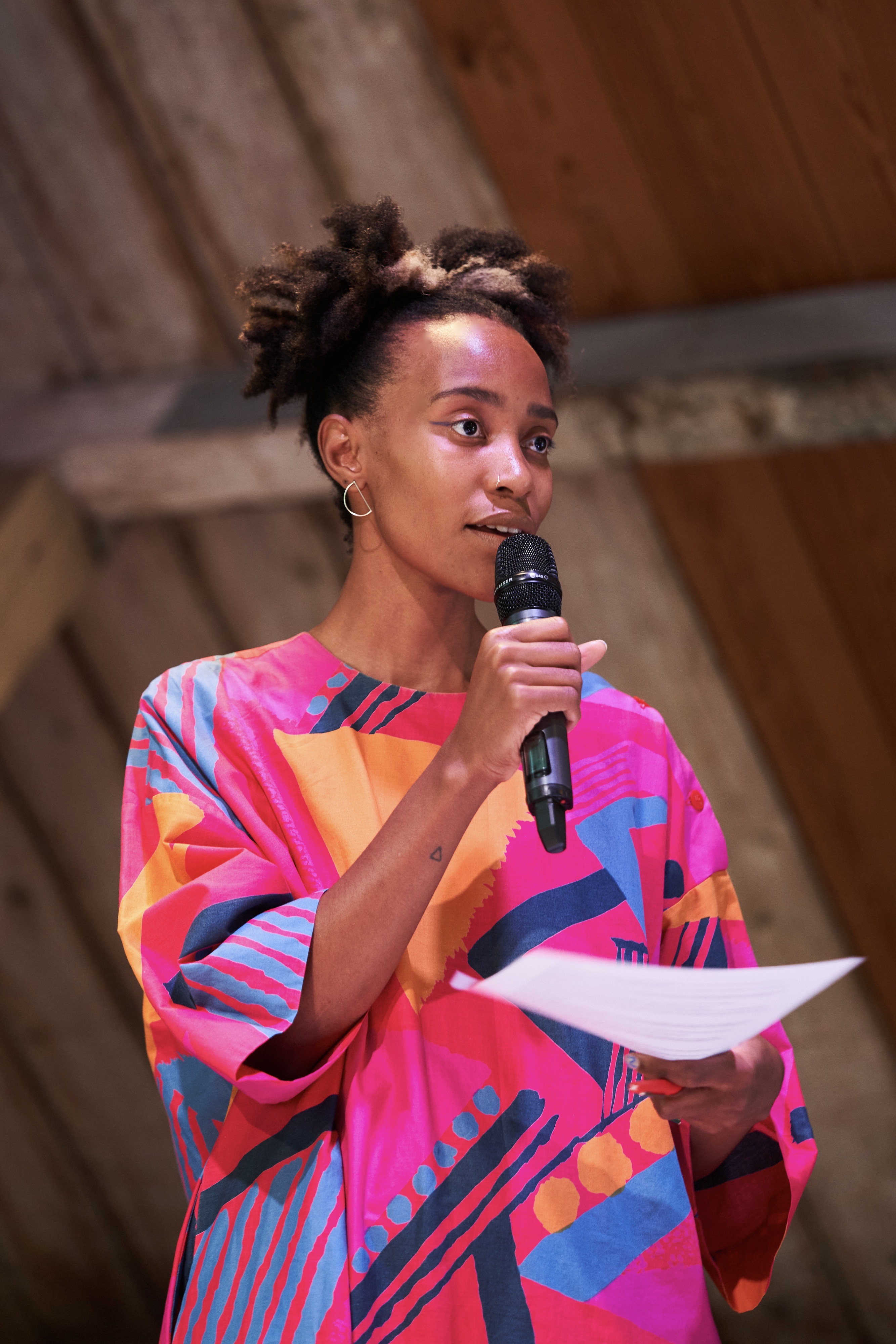 Photos courtesy Rijksakademie
Khensani Jurczok-de Klerk© 2023